Covid 19 Precautions
This has been a challenging time for all of us, to ensure our patients' safety we have implemented the following changes here at our Pickering dental office:
Additional screening on the phone and immediately prior to your appointment.
All patients who have traveled outside of Canada within 2 weeks of visiting our clinic, or anyone showing any flue-like symptoms, will be asked to reschedule their appointments with our pickering dentist.
Anyone who has tested positive to COVID will be asked to inform our receptionist as soon as possible, prior to coming in for an appointment.
Please wear a mask prior to entering our clinic and bring your own pen in case of having to sign any forms.
Please call (or knock on the door) and wait for our receptionist to admit you into our clinic.
Installation of additional precautions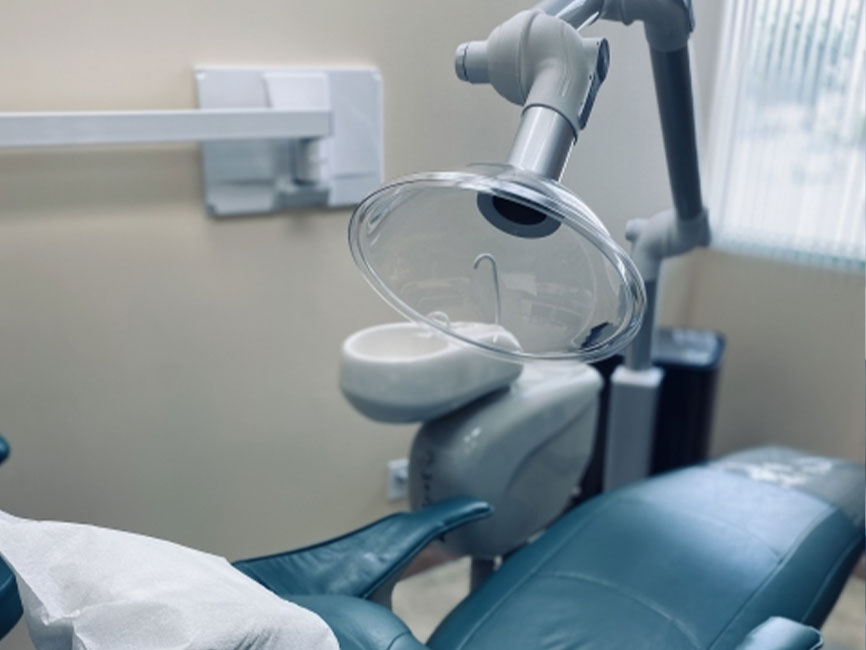 Aeris airMICU medical grade air purifier with a suction arm
This air purifier is more than just a filter. It filters particles with 99.99% efficiency AND has antibacterial, antifungal, and antiviral properties. In other words, all pathogenic particles are destroyed as the air is filtered through the system.
The suction arm attached to the unit can be placed close to a patient to suction the aerosols and saliva/water spray created by dental procedures. This allows the air quality of the clinic to be maintained at the highest level with minimal contamination from dental procedures with your pickering dentist.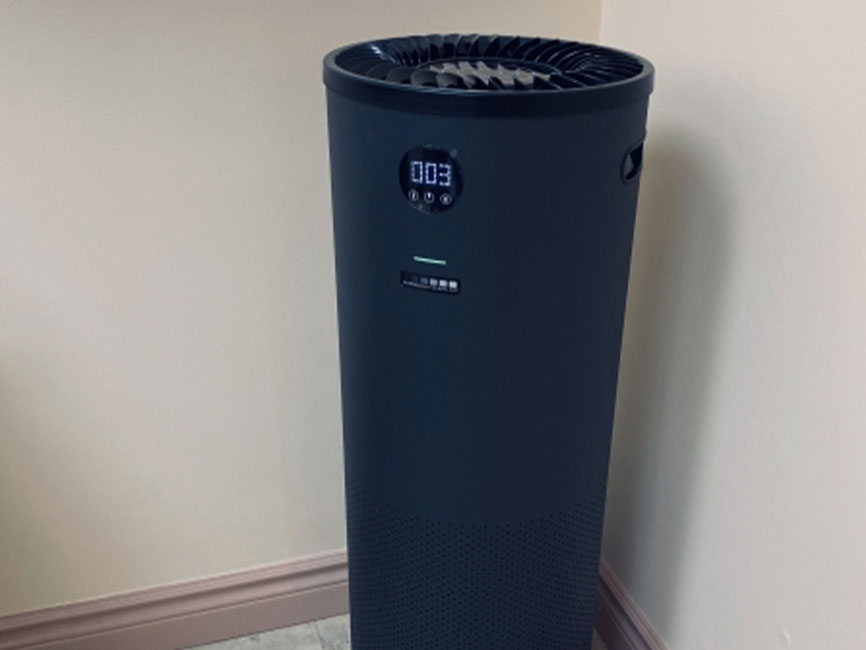 Jade SCA5000C air purification system:
This is one of the most advanced medical grade air systems available in the market. It is commonly used in hospitals, medical/dental labs, and dental clinics. The HEPA and active carbon filtration system captures dust particles, pollens, mold, allergens, viruses, odors and bioaerosols. Combined with the unit's germicidal UV-C+ bulbs, the hydroxyl radical reactivity chamber, and the negative ION chamber, the air in the clinic will be filtered, purified, and revitalized. Two of these units have been placed in the clinic for faster and more effective air purification.
Closed door dental operatory:
Our dental clinic used to have an open concept but because of the new guidelines, all operatories were closed off via a combination of 6mm glass and vinyl barriers/doors to reduce air flow in between the rooms. In addition to installing air purifiers in each room, the air in each room is exchanged via a central HVAC system. This setup minimizes the transmission of aerosols (generated by dental procedures) throughout the clinic.