New Patient Info
Welcome new patients! We're very grateful you've chosen Safavi Dental and we look forward to seeing you. Please take a few minutes to review this important information about your first appointment and our office policies.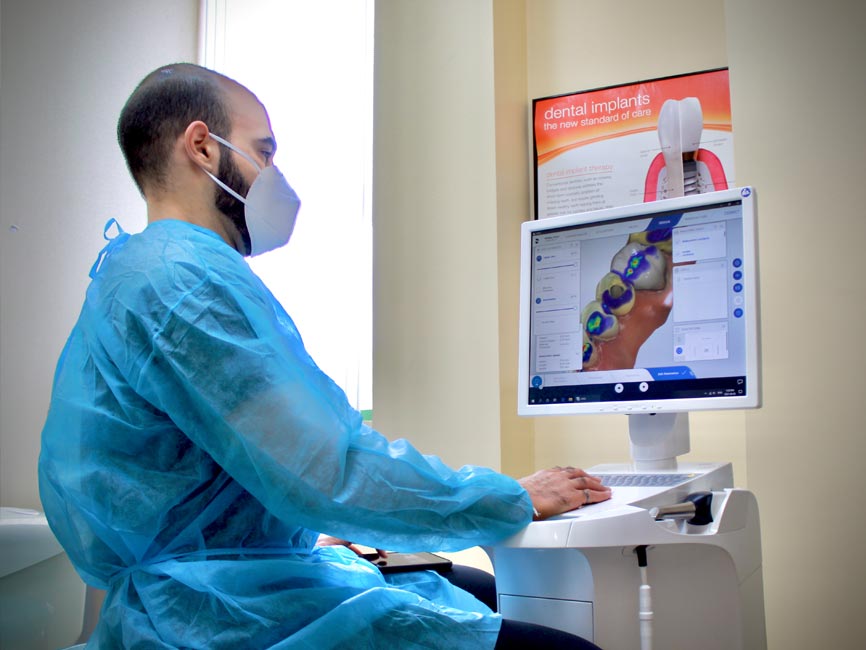 What to bring to your first appointment
To make your first appointment go more quickly, please bring your:
doctor's name and contact information
medical history and list of current medications and allergies
dental insurance card and policy booklet
Financial policy
We accept most forms of payment. Payment is due at the time of treatment. If you need assistance with payments, we offer payment plans. Please speak to a member of our front desk team for details. We will be happy to help. If needed, we can also provide you with a cost estimate before a treatment is performed.
Insurance
Your insurance is a contract between you and your insurance company. We can assist you with preparing your claims, but we don't guarantee coverage of your treatments. You are responsible for any fees not covered by insurance.
COVID-19 Precautions
We have several precautionary measures in place to protect our staff and patients from the COVID-19 pandemic. We will be asking screening questions before your appointment and when you arrive in our clinic. We may ask you to wait outside our clinic and call our front desk to be admitted to the office. We require that all patients wear masks when entering our clinic, and you will be required to use hand sanitizer before entering our reception area.