TMJ in Pickering
TMJ disorder is a condition that affects the joints between your jaw and your skull. TMJ symptoms include chronic headaches and jaw pain, trouble chewing or swallowing, and "popping" or "clicking" when you open your mouth.
We provide TMJ diagnosis and treatment to address the causes and symptoms of TMJ disorder and bring you relief. Treatments can include anti-inflammatory medication, orthopedic appliances, physiotherapy and massage, or orthodontic correction.
If you suffer from the symptoms of TMJ disorder, contact our office to book an examination.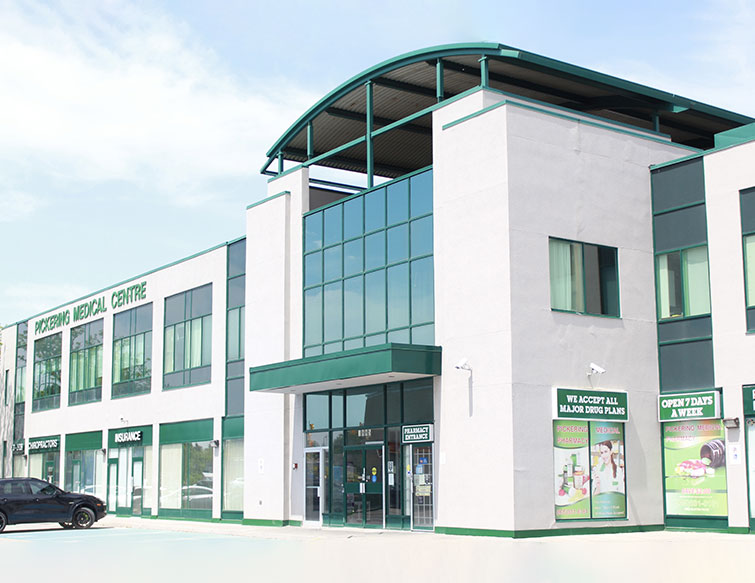 Located in Pickering Medical Centre
Conveniently located in the Pickering Medical Centre. We have free parking in the lot and early morning appointments to fit your schedule.